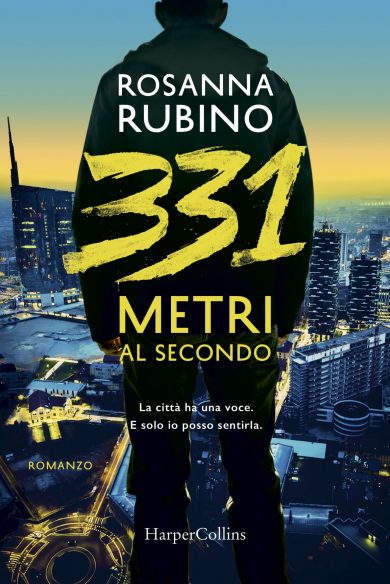 Click here to read the synopsis ›
"Milan has a voice. I'm the only one who can hear it".
Milan, fourteen years ago
Chon is twelve years old and has the hearing of a bat. He can catch a whisper at a distance of thirty meters. That's why, when he hears two men running up the stairs of the building where he lives and breaking through the front door, he remains motionless under the sofa. Then, just gunshoots and blood.
Chon becomes the only survivor of the ambush in which his entire family loses his life. In shock, he escapes from police control and takes refuge in underground tunnels, where he lives for sixty-three days, without ever seeing the light. It is here that he meets Lara, a girl same age as him, who just ran away from home and that will change his life forever …
Milan, today.
Chon is twenty-six years old. He lives in the suburbs, in an abandoned villa, and works as a welder in the construction site of two luxury skyscrapers, the Ice Tower and the Wind Tower. Up there, where the air often touches 0°C, the speed of sound reaches exactly 331 meters per second. Over the years his hearing has become more powerful. The city is the cause of intolerable noise for him, condemned to hear every voice of joy or pain rising from the ground. And that is why Chon has become an informer of "The Fermo", Vice Head of the Investigative Unit. Only by keeping his ears open, Chon can discover secret plans and heinous crimes.
But what nobody knows is that Chon has been waiting for only one thing for years. The get out of jail of his parents' killers. And that day has just arrived. In an unedited Milan, made of great construction sites and desolate landscapes, Rosanna Rubino lashes the page like a flash of light in the darkness, giving us an adrenaline urban thriller, with an unforgettable protagonist. An underdog that hides a secret as big as its strength.